Part two of the top 10 influencers of my life today, if you want to find the list go here. We'll have a bit of preface here, in Part 1 from yesterday, I discussed some of the biggest influences personally in my life. Today, I'm going to discuss 5 people that inadvertently had a huge impact on my life in many different ways.
6. The ex-husband- He helped me know what I didn't want in a relationship. He let me know what I would never stand for again.He made me who I am today in so very many ways, good and bad. Most importantly, he taught me that if I don't stand up for myself, no one will.
7. My former best friend- When I was 9, I met a girl who lived a few houses down from me. Throughout my bad first marriage, her bad first marriage, our young lives, we remained close, as close as any two friends could be. One day, sometime after I broke my pelvis and moved to Chicago, she disappeared. I never fully received the story on what was so heinous to allow someone who had been a friend for over 20 years to disappear from you life. I was heart-broken, perhaps more so than I had ever been by a man. When I moved back to Memphis, and I thought I was splitting from the hubbs for a short time, she broke the silence long enough to explain she could not be there for me because I didn't believe in Jesus. Now, I was raised Jewish and am now Pagan, so I have never been a disciple of Jesus. It taught me a serious lesson. Not everyone was raised to love others and not everyone does. Oh well, her loss.
8. Dr. Mark Freilich- Dr. Freilich is a professor at the University of Memphis, where I completed my undergraduate degree. I believe Dr. F knew, as did I, that I was never going to excel at Chemistry. However, he took extra time with me, often calling me out in class as a favorite. I asked him once why? He said because I actually acted like I wanted to be there. I was an older learner (24) and Chemistry isn't going to win any awards for favorite subjects amongst most people, but it taught me the importance of showing up. I showed up and he noticed. It's an important lesson
9. Dr. Cumella- Dr. C., as most of his students refer to him, was my thesis advisor for my Master level thesis. He was excited as I was at the innovative nature of the research and we both looked with apprehension and excitement at the receipt of this material. Sadly, not everyone felt this way (we had a problem with one of my thesis board members who was an addiction specialist), but he kept me moving and kept me working and kept me upbeat. Months after publication, I asked him for a referral. When I think of all the amazing things he said about me, I still blush. To think that I had such an impact on his warms me to the core.
10. Myself- Shameless self-promotion? I promise it isn't! One of the people I have learnt the most from over the years is myself. Part of loving Abraham Maslow and his teaching is becoming self-actualized. It's why the name of my blog is The Self-Actualized Life. I'm not saying I make mistakes, believe me I make plenty. I'm saying when we use those mistakes to amend our behavior and perhaps change it, only good can happen. Never forget my favorite saying: You learn something new every day.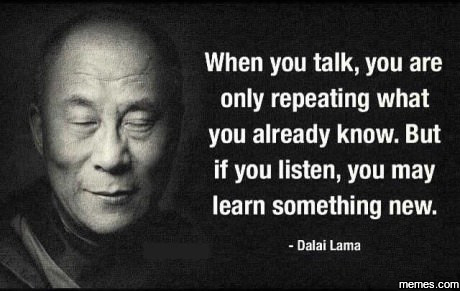 Maybe you can even teach yourself.
Follow me on (Twitter) @annalevensonpsy (Instagram) annalevensonpsy (FB) Anna Psy Levenson (tublr) linusbaby1998 (pinterest) Anna Levenson
Check out my labor of love, Global Media Mavens (Twitter) @global_media1 (instagram) globalmediamavens (FB) Global Media Mavens (Pinterest) Global Media Mavens